Skip to end of metadata
Go to start of metadata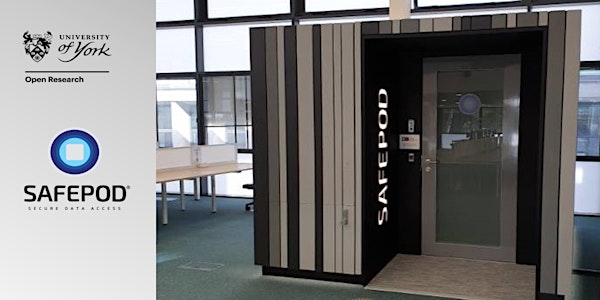 Register your place at Eventbrite
Event description
Join us to for this online webinar about SafePods and the SafePod Network, a service for researchers who need to access sensitive datasets
We know the SafePod service is important to researchers who need to access sensitive datasets for their research. This webinar will feature short presentations highlighting what's on offer, so that those who may benefit from using a SafePod know about the service and how to use it.
The SafePod Network - Darren Lightfoot (SafePod Network Manager, University of St Andrews) will provide an overview of the SafePod Network and how it may benefit you.
Using a SafePod - Sarah Knight (ESRC Postdoctoral Fellow, Dept. of Environment and Geography, University of York) will talk about her experience of using a SafePod.
SAIL Databank: a rich and trusted population databank - Cynthia McNerney (Head of Data Acquisition and Provisioning, SAIL Databank) will provide information on the data held by SAIL (and accessible through a SafePod), how to apply for access, along with examples of how the data can be used.
Accessing the UK Data Service SecureLab - Laura Beauchamp (Data Access and Use Assistant, UK Data Service) will outline the application process for 'secure access' data held at the UK Data Service, data which can be accessed from SafePods using the SecureLab.
All are welcome to attend. SafePods can be used by anyone accredited to access a project dataset from participating data centres.
This webinar will take place using Zoom. Attendees will receive joining instructions by email prior to the webinar taking place.
If you have any questions about this webinar please email the Open Research Team at York (lib-open-research@york.ac.uk)
The University of York is home to one of the UK's first SafePods, enabling researchers to securely access high quality, sensitive data without leaving campus.